Leader: Audrey Stanley
This group is planning to re-start in January 2022
As an amateur interested in flower arranging I was asked at the beginning of 2006 if I would form a Flower Arranging group. At the time there were several people interested in learning how to arrange flowers more creatively, rather than just placing them in a vase.
The group was formed in March 2006 and has gone from strength to strength since, with the original members being joined by several others. Members range from complete beginners to the more experienced.

At the beginning of each meeting I demonstrate an arrangement, (which I have already shown members during the previous meeting). They then "have a go" and if asked I give advice.

After a tea break I demonstrate the design for the following month, giving suggestions on flowers, greenery and containers.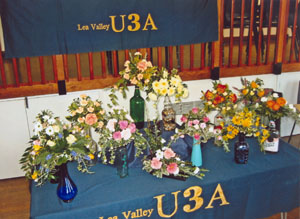 "Just some of our work"

We are a very friendly group and are pleased to welcome new members, either complete beginners or the more advanced. We meet on the 3rd Thursday in the month 1.30pm to 3.30pm at The Parish Centre, St Augustine's Church, Churchfields, Broxbourne.
Audrey Stanley
-- o --
Here are some photographs of some of our members and their work: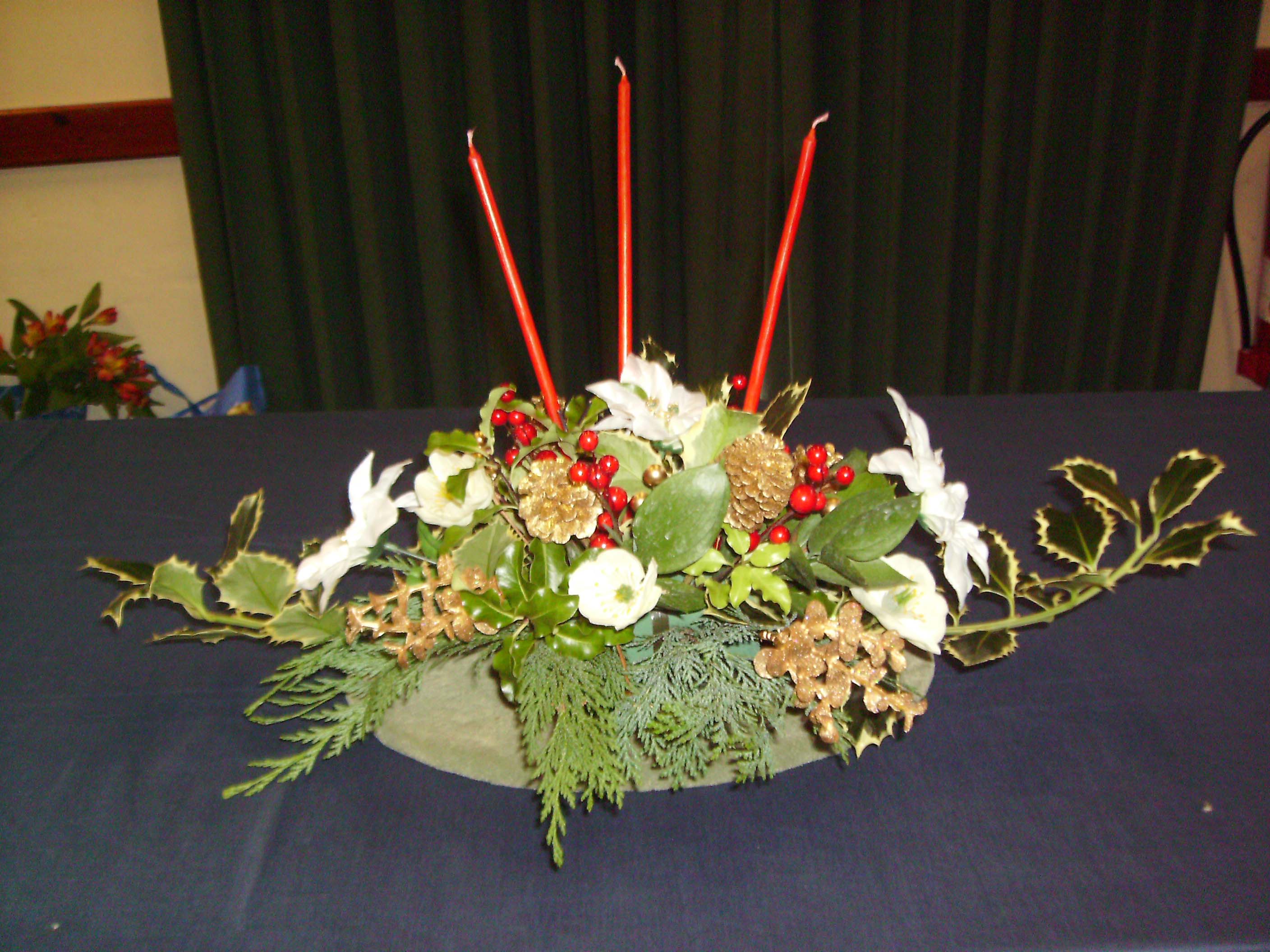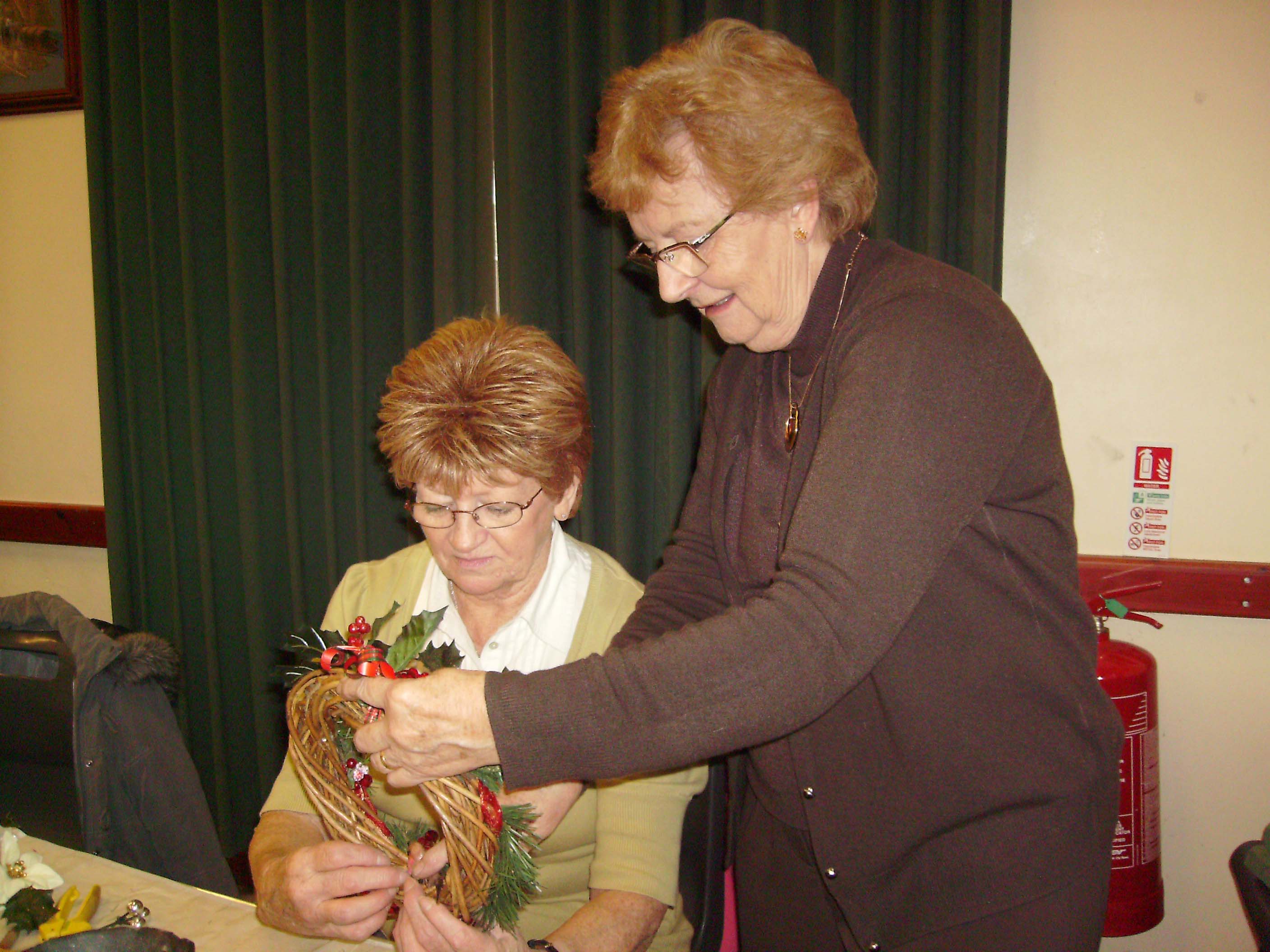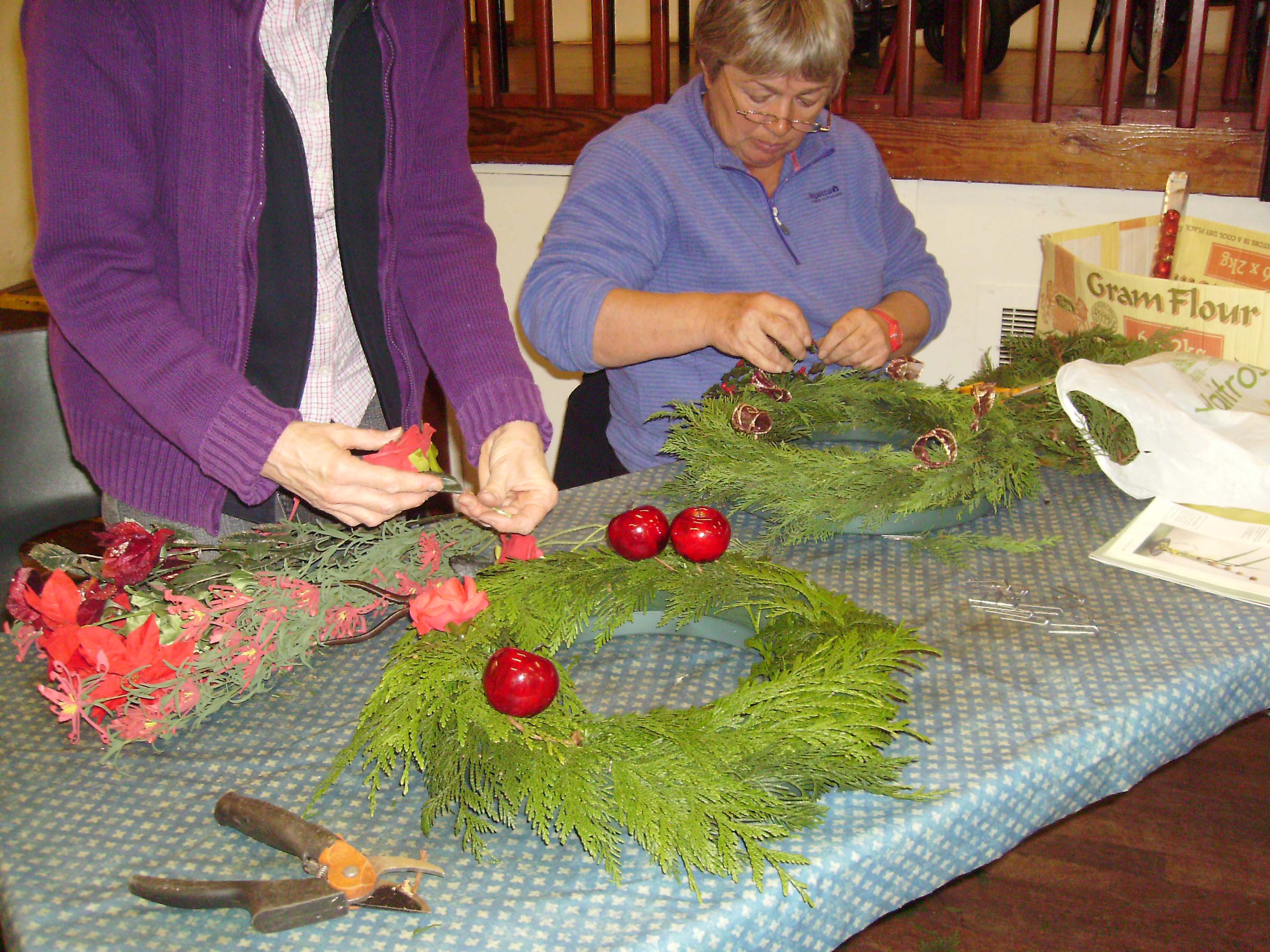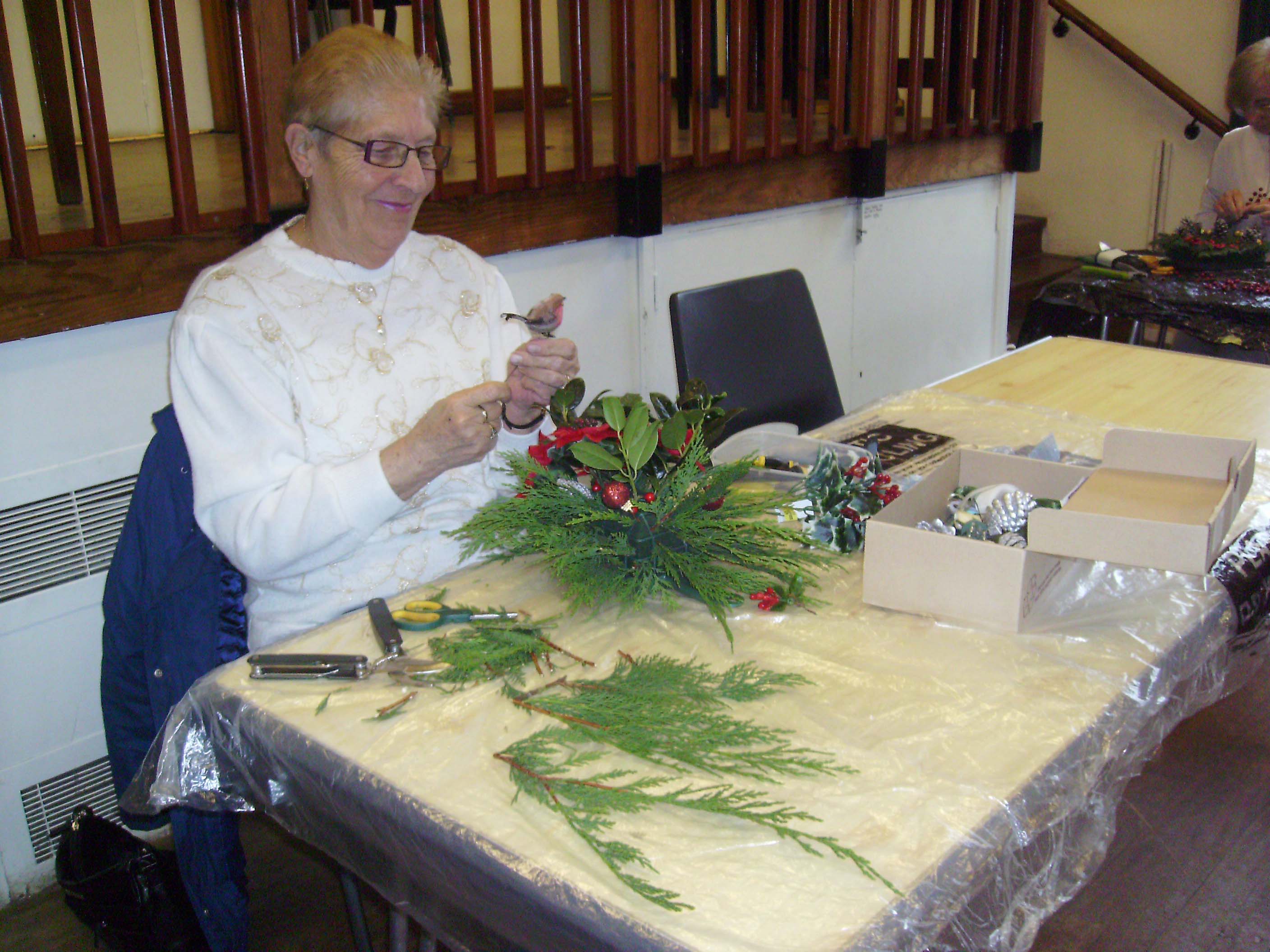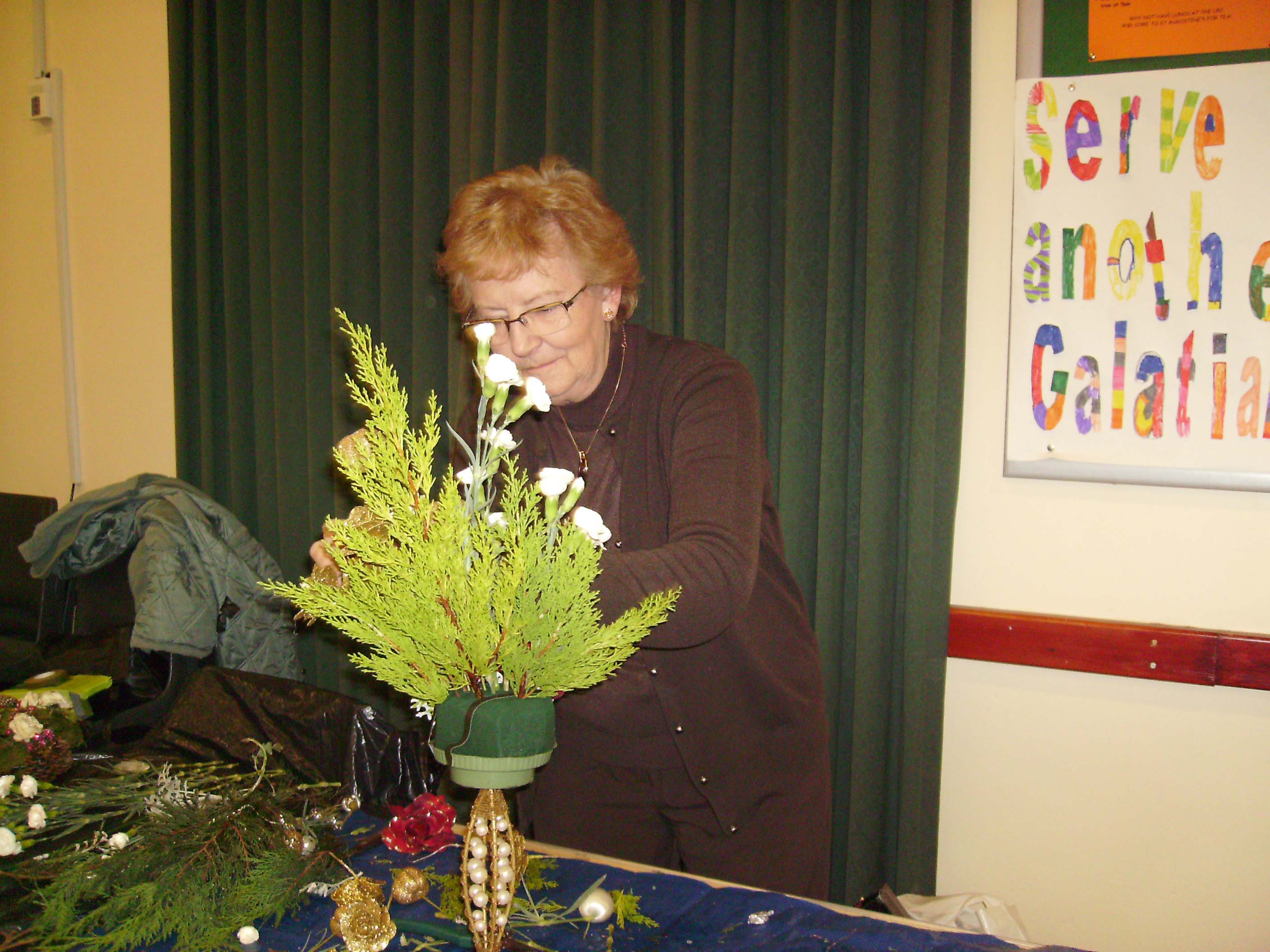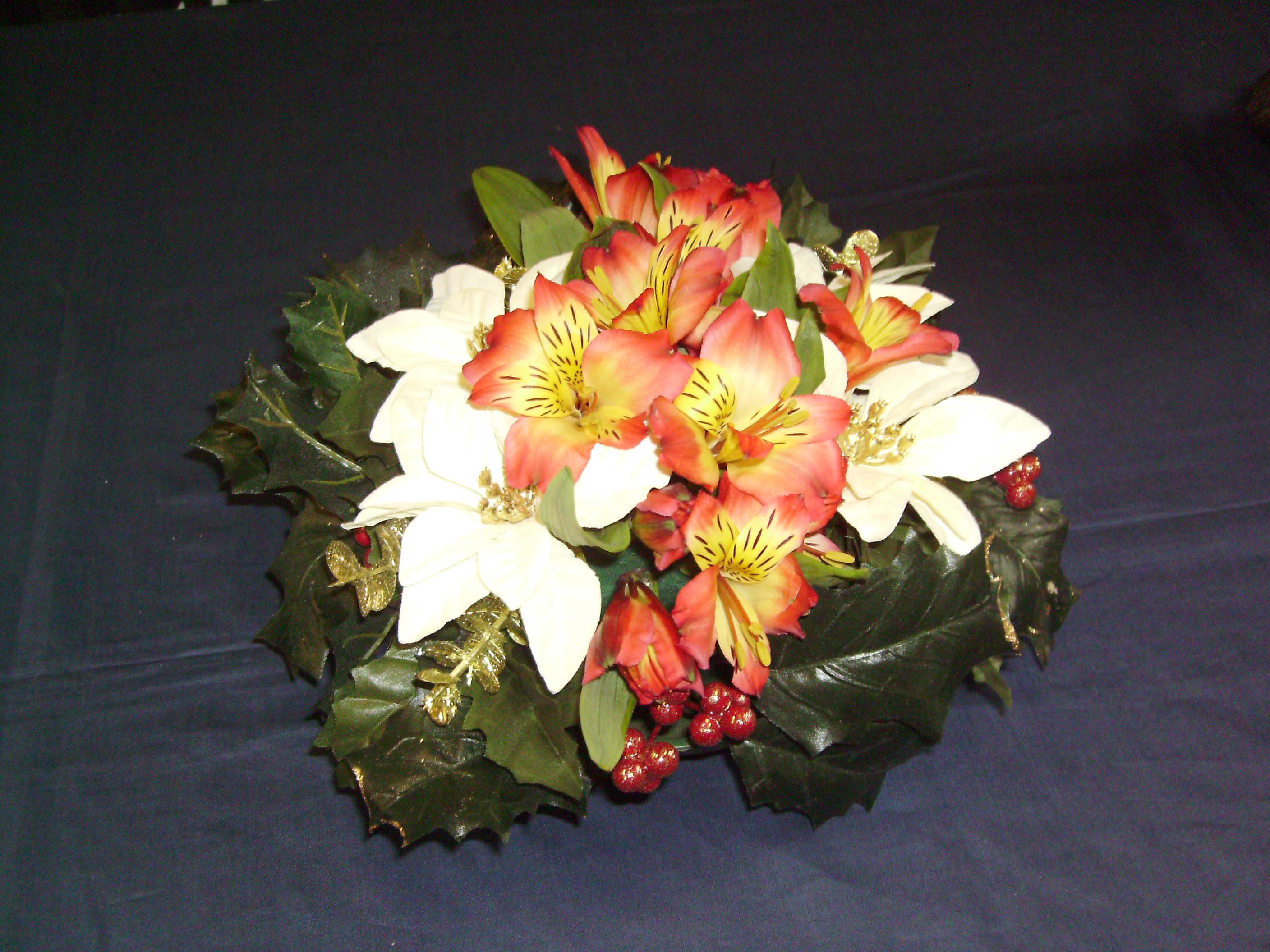 Note:
For the current programme of events/meetings please click on the News button to view the latest Newsletter.